Spa Hotels Near Manchester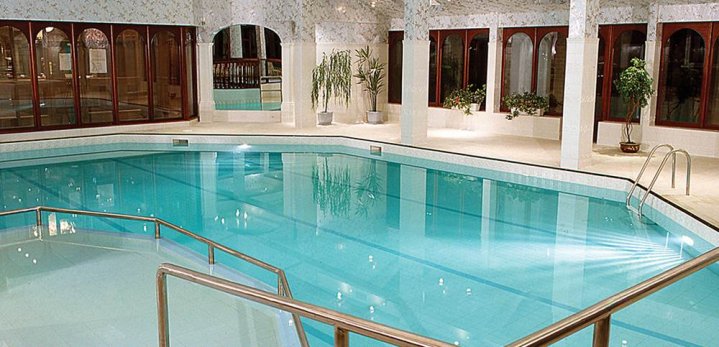 My husband and I stayed at The Lowry in June. It was to be our first stay at the hotel and I had called the hotel direct to make our reservation several weeks earlier. When checking the website for driving directions a few days before our stay I noticed there was a special package available which included a full English breakfast and chocolate dipped strawberries for £150 per night. Our reservation was for the same standard of room (deluxe I think) for £200 per night room only. I called the hotel to ask if they would switch our reservation so that we could benefit from the special package rate. There was no problem in doing this, which meant a minimum saving of £100 plus the cost of breakfast each morning, and the staff member I spoke to said she didn't blame me and would do the same if it were her!
From the minute we arrived the service was excellent and we were shown to our room, our luggage arrived just minutes afterwards and someone was sent to look at our TV which wasn't working, almost immediately we asked. I was a little disappointed that the 'city view' turned out to be a view over the car park, with the city in the distance and that the room looked as if it could do with a fresh coat of paint. But it was very well appointed as was the bathroom and both had excellent lighting. Our room was at the end of a corridor, so nice an quiet. But the beds were not firm enough, and my husband woke with backache each morning - not a problem he normally has in hotels.
Click here If your want know more about heavy duty curtain rails for bay windows.
The concierge was very helpful when we asked for restaurant recommendations and got us a reservation for a nearby Italian restaurant, the San Carlo, which was excellent and we had one of the best Italian meals we've had for a long time. It was a great place - very busy and vibrant with excellent service and a great menu. We were lucky to get a table and I doubt we would have if we'd walked in off the street.
The hotel restaurant was very pleasant, with attentive staff and an excellent choice at breakfast, with English breakfast cooked to order. The bar staff were equally efficient.
Overall we enjoyed our stay but did find it lacking in atmosphere, which makes it seem somewhat impersonal, despite the good service. There's too much empty space in the lobby which makes it feel more like an office reception area than a hotel. I'm unsure whether we would stay again or not - we might consider it if there was a good value package/price available but I don't think it's worth £200 per night room only.