Spa Deals England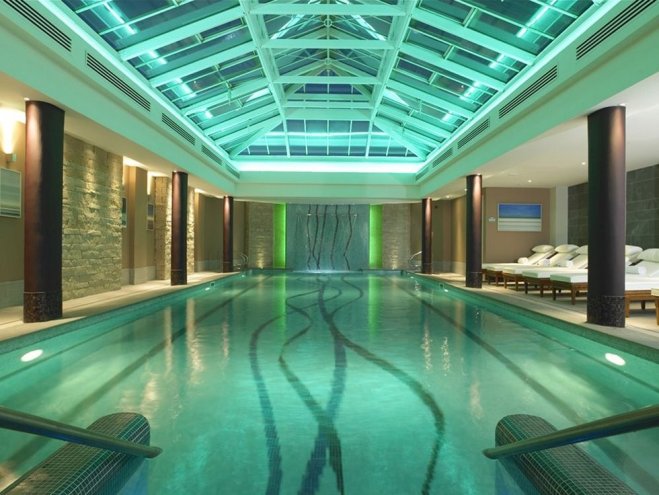 We found 15 guest reviews for Macdonald Old England Hotel & Spa, Windermere
Average Guest Rating

Spa day

Sandra Buck, Ulverston

All was excellent, the staff the pool the food and the treatments.

Amazing spa day

Sarah Mckenna, Workington

We thourghly enjoyed this experience! The staff were polite friendly and could not do enough for us. The environment was clean fresh and relaxing.

Lovely treat

Elaine Forsyth, Cumbria

My spa day was a birthday treat and included a facial and a nail file and polish. We started with a sauna and steam then went to the pool which is a really good size so you can have a proper swim. There were plenty of loungers around the pool and everything was very clean and well managed. My nails were beautifully done and my facial was gentle and thorough, taking extra care to focus on problem areas. I felt properly pampered. We were lucky enough to have a lovely sunny day so had lunch outside. The table service was professional & the staff were courteous and well trained. My favourite part was the facial because the therapist took such care. My least favourite part was leaving! I would definitely recommend a pamper day here.

Midweek Spa day

Hayley Christy, Sedbergh

Great service and facilities. The treatment was excellent and it represented great value. I would certainly go again and recommend it to others.

Lovely relaxing day

Andrea Nappy, Middlesbrough

We booked the "Lovers spa day" package including use of facilities from 10am, light lunch and 3x30 minute treatments including back, neck and shoulder massage, facial each and pedicure for me and a head massage for my boyfriend. Used the pool and thermal suite 1030 to 1245 which were great, pool, sauna, steam room, ice room and experience shower. Changing facilities were very clean and tidy. Had our lunch in the lounge overlooking the lake, (stunning scenery) I had prawn Marie rose sandwiches and other half had a lovely chilli prawn salad with noodles. Treatments from 2pm to 3.30 which were great ( you could choose pressure, light, medium firm) with time in relaxation room, water, tea and coffee available too. All in all a lovely and totally relaxing day. Staff were very friendly, pleasant and helpful. We paid £5 for valet parking so we left car at entrance and it was parked for us and brought back for us leaving. Would definitely return and recommend to others. Well worth the price!