Luxury Spa Days London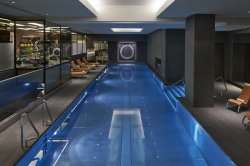 London Mandarin Oriental
Two words: sheer alchemy. The Mandarin is set in every toff's dream, the trendy Knightsbridge, so you can have a champagne breakfast at Harrods and shop at Harvey Nicks before hitting the on-trend spa. What treatments to have here, you ask? The 110-minute Signature Spa Therapy uses traditional Chinese medicine methods to figure out your feng from your shui (water, fire, alignment to earth, and so on), followed by a long and sensual massage — worth the £240 you handed over at the desk earlier.

The hydrotherapy pool is worth visiting, or simply munch on the cleansing fruits in the relaxation area. Finish off with afternoon tea in this very sleek, Zen spa.
Monday to Friday 8AM – 10PM, Saturday & Sunday 8AM – 9PM
+ 2000
The Connaught
This Aman Spa should be everyone's BFF — it's low-key, discreet and oh so fabulous — like that bartender who knows how to mix-up a proper Manhattan. Wellness treatments on offer here are all inspired by different regions across the globe. Restore your body's Qi (vital energy) with a rejuvenating experience from China or slink down into the world of India with a deeply meditative journey to harmonisation. For a total cleanse the favourite has to be the Americas.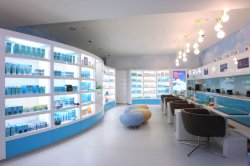 For £280, this deeply cathartic cleansing ritual uses cedar smoke and sage to relax and includes a spankingly good wrap and massage with a facial — all to the humming beats of Navajo music.
Open daily, 9AM – 9PM
+ 7070
Bliss London
Perfect for speedy in and outs, this spa to the fashionistas of Chelsea is famed throughout the capital amongst Londoners in the know. The standout treatment here has to be the £245 Triple Micro2dermabrasion super-facial. For two hours your face receives the attention of a forensically detailed therapist who delivers a powerful three-stage experience — LED therapy to kiss goodbye the blemishes, an oxygen blast to plump up the skin and a rather nifty exfoliating device to clear away that unwanted dead skin. For a modest and refreshing experience, don't forget the delectable brownies, wine and cheese in the lounge before you click those heels down Sloane Street. Whilst perhaps not as glamorous in style as the others on this list, you will leave feeling just as refreshed and relaxed.