Luxury Spa Hotels UK Breaks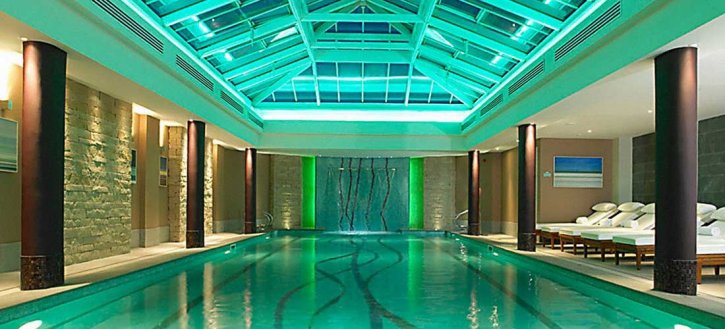 An excellent choice when you're looking for a relaxing break away from it all, our luxury hotel breaks can't be beaten for feeling pampered on your getaway. From country estates to urban retreats, we're bound to have something to suit you – from London to the Scottish Highlands, we have extra-special hotels up and down the country. Whether it's for a special occasion or you just fancy treating yourself for the weekend, nothing is more elegant than checking yourself into somewhere fabulous and discovering somewhere new... Read more
It's exceedingly easy to become accustomed to the life of luxury; choose a hotel with a fantastic, award-winning restaurant, or how about discovering our incomparable spa break hotels? Combine your hotel stay with one of our famous theatre packages, or tee off on one of our golf resort breaks across both the UK and Europe. Whatever your idea of relaxation, our luxury hotel breaks at home and abroad have much to offer.
Our selected hotels come highly recommended – built with your comfort and convenience in mind, and coming with luxury as standard. Wherever you decide to head on your next short break, check out our great range of luxury hotel breaks below.Hide
Luxury as Standard
From city centre hotels to country mansions
Fabulous Restaurants
Many hotels have award winning restaurants
Sumptuous Spas
Relax and unwind in some of the very best Spas
Great Golf Courses
From famous courses to lesser known gems
Luxury Breaks in Central England
Home to Shakespeare's birthplace, picturesque villages and the beautiful Cotswolds a break in Central England offers the perfect getaway.
Luxury Breaks in London
London is bursting with award winning museums, fascinating galleries, outstanding theatre shows and exquisite restaurants
Luxury Breaks in Scotland
Rich in heritage and packed with culture Scotland is a great destination. From the buzz of city life to the superb skiing in the Highlands Scotland has it all.
Luxury Breaks in Yorkshire
With beautiful villages, vibrant cities and coastal towns Yorkshire is brimming with stunning countryside, thriving nightlife and award winning restaurants.