Chelsea Day Spa London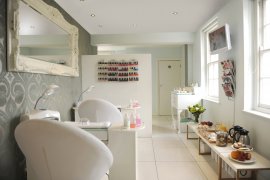 What they say
The Chelsea Day Spa is an award-winning spa (yes, it has won in both 2012 & 2013 for being the best day spa in London by the British Association of Beauty Therapy) and renowned to be the pick-me-up spot for girls who have partied hard the night before, with the likes of Cheska Hull amongst other Chelsea girls dropping in for treatments. This spa does not have a pool, steam room or sauna – instead it's more of a boutique spa and features a wide array of treatments from hair to nails to facials, and body treatments that will not only revive you, but bring you to 7th heaven!
What we say
For its central location in West London and an accessible price point, this spa is perfect for those who just want to drop by or book on the day. It is a great venue to bring tiresome friends and family who have just come off long-haul flights too as the treatments available can be anything from a quick pick-me up blow dry & manicure to a hydrating oxygen facial. The staff is accommodating, professional and knowledgeable. We've tried and tested the Hydra Peptide facial where the massage pressure was so heavenly we drifted into total relaxation mode. Another must try is the classic Chelsea manicure in reds or neutral pinks. For those who want to do quick in and out treatments, there are 30 min head and shoulder massages and 30 min facials. There are also Mr. Sloane treatments for men who are on the go and want to some grooming into their busy schedules.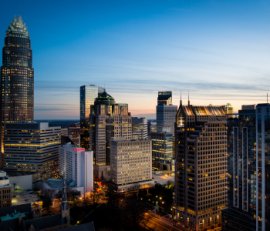 Good for
We found this spa best for facials and any type of personal grooming like brows, nails, and hair where you want to get it done quickly and at a fair price.

The details
The Chelsea Day Spa has two locations:

February 24, 2015 / Health & Beauty, Living

Botox is the most popular aesthetic procedure worldwide. It can erase wrinkles and years within …

January 15, 2016 / Destination, Hotel reviews

Overview Phuket remains one of the most popular destinations for tourists visiting Thailand, but unfortunately …