Day spas London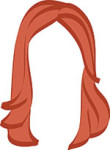 In these last 25 weeks, I've learned that the daily aches and pains of pregnancy are no joke. They might not be constant, and they might not start right away, but at some point during your nine months, you will experience leg cramps, foot cramps, or hip pain that makes you want to curl up in a ball and sleep until the baby shows up.
Lucky for me, my hip pain arrived extra early — at 14 weeks, in fact, before you could even really tell I was pregnant. I was referred to a physio, who diagnosed me with pelvic girdle pain and promptly realigned my hip, which had rotated out of place. She fixed me and sent me on my merry way, only to have it slip back out about 6 weeks later.
Pregnancy is super glam, you guys.
Since then, I've been back to the physio a few times, started a pre-natal yoga class (OBSESSED, if anyone needs a Notting Hill recommendation), and have an appointment with an osteopath in the very near future. And while all have helped with the pain in some capacity, nothing has been nearly as indulgent or relaxing as my prenatal massage at .
photo via the
When they invited me to experience one of their maternity treatments, I obviously didn't have to think twice. Available in 60 minutes or 90 minute sessions, the Pregnancy Massage focuses specifically on the lower back — which is ideal, since that whole area seems to go hand-in-hand with my wonky hip. Also on their menu is a 4th Trimester Healing Hour, which helps you "remember how to be one person again." Clearly, I already have this on my radar for February 2016.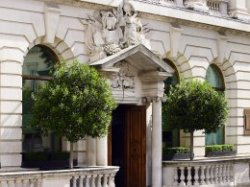 For this appointment, I arrived early on a Saturday morning in September, and though the hotel was hustling and bustling, I was pleased to find the spa completely quiet and serene.
I walked into a beautiful room, and was led to a couch where I filled out a form detailing my ailments (basically just: I'm pregnant, help me), all while nibbling on a chocolate-covered apricot and sipping a cup of tea.
After I was finished, I changed into my robe and slippers, and was led into the massage room, where I was curious to see what the set-up would entail. This was actually my second prenatal massage — the first was a gift from the hubs that I promptly cashed in on at 14 weeks, the earliest most spas will agree to see you. That arrangement had me sitting on a stool and leaning against a massage bed for most of it. While the massage itself was amazing, the set-up wasn't the most comfortable position for a full hour.
I was relieved to learn that this time, my masseuse would just have me lay on my side with a pillow in between my legs, and switch sides halfway through. She also had me lay on my back for about 15 minutes at the end, but made it clear that this would only happen if I was comfortable, and the table would be propped up so that I wasn't flat. At 22 weeks, this was more than fine, though I think now I'd probably ask to just stay on either side until the end.
The only product used was natural grapeseed oil, and, as my masseuse said at the beginning of the treatment, I was in charge throughout the entire process. I believe she used the phrase "pregnant queen, " which I've been trying to get the hubs to adopt but he doesn't seem to be taking to it? She also noted that though my form said I preferred a medium touch, she was going to go lighter on my legs, as increasing circulation isn't advised before 30 weeks. This little note made me feel even more assured that she knew what she was doing, and was accustomed to handling pregnant clients.
After my treatment was complete, I made my way back upstairs feeling completely and totally relaxed.
The hubs joined me for one final cup of tea before we got started on our day, and as we elbowed our way through the crowds on Regent Street, I realized: I didn't want to punch any tourists in the face! I felt totally zen!
So, the lesson? All Saturdays, especially ones that might involve errands on Oxford Street, should start with a morning massage at the spa.
No, I kid. The real lesson is this: if you have ANY pregnant ladies in your life who may be headed to London in the near future, book them a treatment at the So SPA. They'll thank you for it, but don't blame me if they ask you to call them Pregnant Queen after.