One Night Spa Breaks Deals for two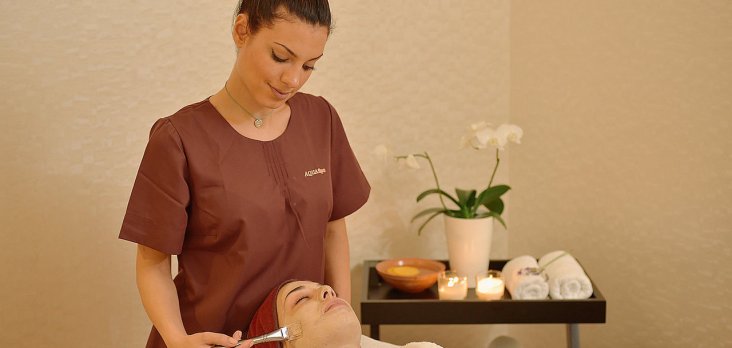 The Spa At The Midland, The Midland Manchester, Peter St, Manchester, United Kingdom
M60 2DS
Spa & Leisure
The Spa At The Midland follow the mantra of 'Redefining Relaxation in Manchester', and they are determined to restore you to your former glory with some true escapism in their relaxation journey. With four thermal areas in the spa that are available to use, you can rest assured that you are in good hands. Thermal facilities include a salt infusion aromatherapy steam room, a lifestyle shower, an Alder wood sauna, a Himalayan salt block wall, serene relaxation pool, and a swan neck fountain. There are also four dedicated relaxation areas in the spa, so you know that your comfort if of the highest priority for them. You have the choice of three sleep chambers that are ergonomically created for comfort, four hanging cocoons that can fit up to two people at once, two mini relax zones which are ideal for groups, or an area with sliding seats.
Of the eight treatment rooms at the spa, two are double rooms – a real comfy choice for couples. The product houses used are ESPA, 3D SkinTech, and Jessica Nails, and a wide range of treatments are available for guests. These include revitalising rituals, rebalancing rituals, massages, facials, scrubs, foot treatments, manicures, pedicures, and treatments for two in the Rasul.
Hotel & Accommodation
Located in the heart of Manchester's centre, The Midland has played its part in history, as you'd expect of a building that is over 100 years old. It has been host to Kings, Queens, Presidents, Prime Ministers and rock stars alike, and is conveniently close to three train stations. There are 312 bedrooms, all of which are decorated contemporarily and are complete with free WiFi.