Spa Hotels UK best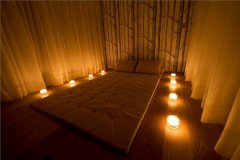 Share
Summer in the UK can be sketchy at best, and some might say we've already had it! That's why booking a spa getaway guarantees a memorable break – for your body, mind and soul. Soak up the nearby sights and immerse yourself in local culture. That is, until the rain comes on, at which point you can retreat back to the hotel and simply soak your cares away in a holistic haven.
With the option of indoors or out, a spa retreat allows you to slow the pace down and make sure your well-deserved holiday is tailored around you. And whether you picture yourself in the heart of a city or a country mansion retreat, we've got you covered this summer.
We've searched through hundreds of luxury hotels to bring you our best of British top 5 spas for the summer of 2016. Hey, it was a hard job, but somebody had to do it. So sit back, scroll down and feel the bliss.
Malvern Spa Hotel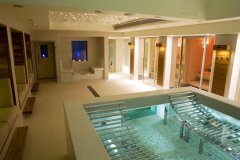 Rating: 4*
Guest rating: 8.4
Address: Grovewood Road, Malvern, England.
Bringing a rich heritage as a spa town to its varied treatments, The Malvern Spa Hotel boasts a 20m 35°C indoor-outdoor hydrotherapy pool. The waters are locally sourced, taken from 200m below the ground, and form the basis of the signature Malvern Water Cure. While sampling this treatment, which has been offered in the area since 1842, guests can also enjoy a foot spa, four thermal rituals and cold therapies.
Treatments on offer include body and Indian head massages, facials and stress reduction therapy. There are also a bespoke series of treatments for men, including deep tissue massages, manicures and skin purification.
If you like to stay connected (and make your friends just a little jealous) then good news – the Malvern has wireless internet access throughout. Just don't drop your phone in the water.
Sheraton Grand Hotel & Spa
Rating: 5*
Guest rating: 9.1
Address: 1 Festival Square, Haymarket, Edinburgh
With all the culture of Edinburgh on the doorstep, you'll be spoiled for choice with what to do first. But should you experience the darker side of Scotland's famously temperamental weather, come into the Sheraton's Grand Hotel's One Spa for a different kind of drenching.
Perched above the rooftops of Edinburgh, you'll be able to enjoy views of the castle from the hydropool, stretch your limbs in the gym or sample one of the many treatments on offer. These include massages, wraps, chakra balancing hot stones and exfoliation. One Spa prides itself on providing individually tailored treatments which blend the ancient and modern, and this includes treatments specially designed for men – including fitness massages and men's facials.