Spa Retreat Deals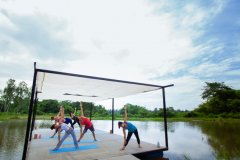 Psssst! … Guess what!
You don't have to pay big bucks for a wellness & spa escape any more – if you know where to find it. And I'm telling you here.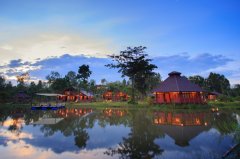 These are the newest and nicest wellness retreats with the most affordable, professional spa offerings you can find in Thailand!
Whenever I see the bill to fix my house or my car, my heart sinks, but I cringe and get on with it for the greater good. And if you've ever seen a hospital bill then you know that the cost-to-repair ratio isn't any different when it comes to renovating your body. Some wellness retreats sound utterly drool-worthy but once you see the price tag. you suddenly feel worse. Dagnabbit!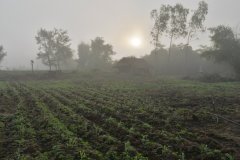 Having been a luxury travel & wellness writer for years, I'm well aware that many spa and wellness resorts aim for the luxury traveller with high prices than can be way out of reach if your pockets aren't deep.
Where can you go when you want a high quality wellness escape you can actually afford? Head to Thailand! I've found for you 3 fantastic new wellness and spa holidays that I recently discovered and totally enjoyed, only an hour's flight from Bangkok!
At these top 3 amazingly affordable wellness & spa retreats, you can get holistic healing at a vegetarian eco-lodge, detox to lose weight, or 5-star luxury pampering, all at the best prices (and some of the best-tasting health meals) in Thailand. So take your pick …