ST Pancras Spa Deals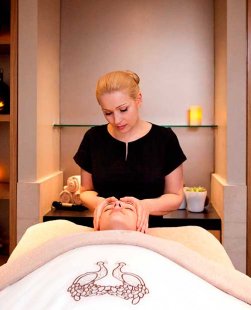 View our Spa Packages and step into a world of relaxation at St Pancras Spa.
Time Traveller: 60 Minutes
Mon-Thur £100
Fri-Sun £110
Long distance travel is physically and mentally exhausting. This treatment works on both levels to help you recover from the journey and adjust to your new environment. The body is exfoliated with finely ground olive grains to refine the pores and reveal fresh, new skin.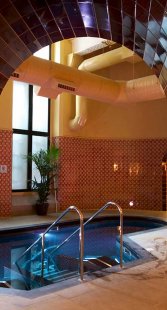 After the layering of gels and oils the treatment is completed with a back massage to dissolve tension and condition the skin. Choose from either:
Revive
The perfect pick-me-up for when you're feeling sluggish or lethargic after a long journey, this treatment combines sweet zesty Pink Grapefruit, fresh green Rosemary and rich, woody Juniper Berry for a strengthening, detoxifying effect.
or
Relax
Working on all aspects of physical, mental and emotional stress using rich, earthy essential oils of Vetivert, amomile and Sandalwood, renowned for their intense calming and grounding effects.
So you are asking about Laptop Repairs.
Voyage Recovery: 60 minutes
Keep your respiratory tract and sinuses clear and your immune system strong while travelling with this purifying, fortifying upper body treatment concentrating on the back, neck, scalp and face. Perfect for those recovering from seasonal allergies or chest complaints, or simply anyone who spends too much time travelling. This treatment uses inhalation and pressure point massage to open up airways and maximise effective breathing.
Ticket to Tranquillity: 60 minutes
Travel to tranquility with this luxurious package combining our velvety rassoul body wrap with our Balinese facial ritual. The rassoul cream made from fine Moroccan clay cocoons the body, cleansing deeply, drawing out impurities and bringing new-found radiance to the skin. The Balinese beauty ritual enjoys delicate scents of tropical flowers to cleanse and promote a radiant complexion combined with a relaxing massage of the face, neck and scalp. Your ticket will transport you to a place of complete contentment.