Westminster parking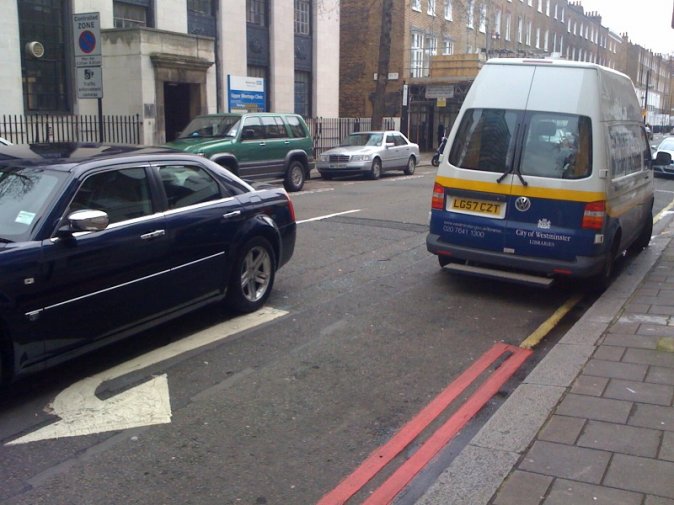 Directions
Review directions to Main Street from various entry points.
Parking
Review our map of downtown parking and obtain a parking permit.
Parking is Ample
Parking in Downtown Westminster is ample and convenient. More than 2, 300 public parking spaces are located downtown within easy walking distance of the Carroll Arts Center, Historical Society of Carroll County, downtown restaurants, specialty shops and most personal and professional services. There are a significant number of private parking spaces available for the customers of the businesses who possess them too.
Finding Parking is Easy
Finding a parking space is easy! Follow the green and white parking directional signs into Downtown where they will lead you to either a surface parking lot or one of our two parking decks. All surface parking lots have color-coded signage that denotes whether it is a free (yellow), metered (orange) or permit (blue or purple) lot. The colors are based on the map in "Parking Made Easy - The Downtown Parking Guide of Westminster, Maryland, " which is available at no cost in the City of Westminster offices at 56 West Main Street or the Visitor Information Center at 210 East Main Street. Check out the parking map for a quick reference to parking decks and lots in Downtown Westminster.
A Variety of Parking Options is Available
Downtown Westminster offers three types of parking: on-street, surface lot and garage parking. On-Street Parking is best used for your quick, dash-in shopping ventures, especially when it is metered. On-street meters have a 2-hour time limit to encourage continuous turnover of spaces. Surface lot parking is best suited for your everyday business, eating and shopping needs. All surface metered parking lots, except for the Davis Lot, have a 3-hour time limit to ensure you have adequate time to shop, conduct business, grab a bite to eat or get your hair done. The Davis Lot has a 2-hour limit. Garage parking is great for your long-term parking needs and bad weather conditions. With an 8-hour time limit on garage metered parking, people requiring long-term parking or who are uncertain of the duration of their visit to Downtown Westminster should park in one of the two municipal garages.
Parking is Affordable
Parking is affordable in Downtown Westminster. The rate for all metered and garage parking is $.25 per half hour. The rate is in effect from 8 a.m. to 5 p.m., Monday through Friday. Parking, including in the parking decks, is free in the evenings and on weekends. The pay-on-foot machines used in the parking garages accept cash (both bills and coins) only. For frequent, long-term parkers and downtown employees, monthly parking permits are great deals when compared to paying the standard meter or garage fee. Permit purchasers can save between 67% and 78% of the hourly rate, even before taking advantage of the city's discount opportunities for prepayment or bulk purchases. Permits are available through the City of Westminster's Department of Finance.
Parking Tickets - We are Kind... the First Time!
Perhaps you lost track of time shopping or were having a great time with friends at lunch and were unfortunate to come out to a parking ticket, relax... your first ticket every calendar year is a just warning! However, the next one is not, as the 2nd offense is a $15 ticket; the 3rd is a $25 ticket and the 4th and beyond goes up to $50 each. Consider your parking options before you chose.