Lush Spa, London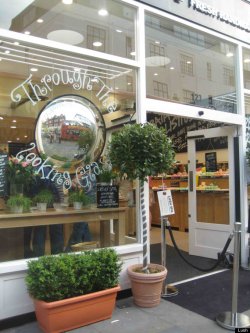 Like many people in our hectic times, I work hard. I rarely leave the office on time, my laptop hours are ridiculous away from my desk, and when I do get to the gym, I pound the treadmill too ferociously and don't do pilates and yoga enough.
Coupled with stresses outside of work and various physical ailments, it's a perfect storm to leave me mentally and physically drained on a daily basis - something a rare spa trip provides welcome respite from.
I've been to spas all over the world, but hand on heart, I have never, ever been anywhere like Lush Spa. It's ripped up the rulebook, and thank heavens for that.
A logical extension of their handcrafted natural vegetarian body products line, they've imagined a new way of tending body and soul, where it's not about five star fripperies, but instead, a place which is rejuvenating and restorative in a wonderfully creative, yet charmingly rustic way, using methods that actually work.
The shopfront at the King's Road shop and spa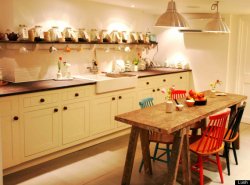 I arrive at their shop on London's King's Road for the spa's trademark Good Hour treatment - billed as 60 minutes that will undo knotted muscles with a trigger point, deep tissue massage technique with 'a salty seadog twist' so I'll be ready to go full steam ahead again. I fear it could be style over substance and feel a bit queasy at the potential sea-based quirkiness. How wrong I am.
You're taken through to the little spa tucked at the back of the shop that looks like the most beautiful rural seaside retreat - all scrubbed white wood, vintage prints, fresh cut flowers, and wooden shelves lined with glass jars of Lush potions and concoctions that you can sample. It's the sort of five star experience that is instantly so comfortable it makes you breathe a sigh of relief and just relax.