Spa treatments in London
Beauty and restoration reigns at The Landmark London Spa & Health Club. Working closely with Germaine de Capuccini, one of Europe's top skin care houses, we offer some of the most coveted spa treatments available. Each of our holistic and result driven treatment is tailored to your individual needs and provide you with the "Wow" factor you desire.

Varying from 50 minutes to full day spa therapies, all our treatments are delivered by a team of highly trained, friendly and professional therapist. We are committed that you will only receive the very best at The Landmark London Spa & Health Club.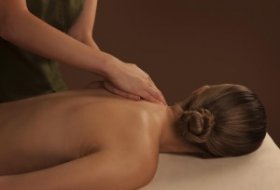 Our professional staff will be able to advise and assist you when selecting the perfect treatment for yourself, while also being able to give you further information on the products used during your spa treatments.
Spa Treatments Menu
With a wide variety of treatments to choose from, treat yourself or a loved one to our signature treatments, facials, or specially designed body massages. We promise you and your loved ones will emerge feeling relaxed and revived after a visit to our Spa & Health Club.
Day Spa Packages
Day Spa packages include unlimited use of our luxurious Spa facilities including a 15 metre chlorine free swimming pool, jacuzzi, sanarium and a rose infused steam room. How much you can fit into your day is entirely up to you.
Recommendations for Men
All of our Spa treatments are for men and women but we do have specific spa treatments that we recommend for men. Men of all ages can enjoy a number of skin and health benefits from visiting the spa on a regular basis. Our recommended treatments will help to manage your stress and aid wellness.