Spa Weekend for one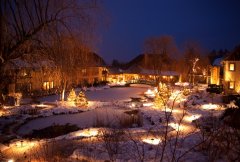 Ross Levi shares his top 3 places to go for a spa weekend getaway in New York. Ross is Vice President Marketing Initiatives for Empire State Development / NYS Division of Tourism, and helps coordinate specialized marketing events and campaigns including I Love New York LGBT. He is also a published writer and avid traveler.
For New Year's Eve this year, my spouse and I wanted to do something special that wouldn't break the bank or require us to get our dogs boarded. So we indulged in something we've enjoyed before: a visit to one of New York State's many beautiful, nearby spas. In the past, we've done staycation spa weekends. These are particularly refreshing in the doldrums of a cold, grey winter, particularly when we don't have the money, time or inclination to get on a plane. They also lend themselves well to winter holiday weekends and special days like Valentine's Day.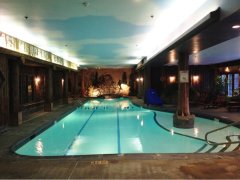 Here are 3 great places to go for a spa weekend getaway.
1. Finger Lakes
Photo Credit: Mirbeau Inn & Spa
The Monet-inspired Mirbeau Inn & Spa in Skaneatelles in the Finger Lakes is truly charming. We meandered into town one night for shopping and dinner, but most of our time was spent lounging by the fireplace in our room and gazing at the snow covered gardens, spending time in the spa's serene resting area and dangling our toes in the heated foot pool, getting massages and treatments, and soaking in the outdoor hot tub, watching the steam rise into the cold winter air as a waterfall trickled warm water onto our backs. What better way to relax? All this, and one of the best dinners I have ever had in the Mirbeau Dining Room, featuring ingredients from local, independent New York farmers with diverse and deliciously accommodating dishes.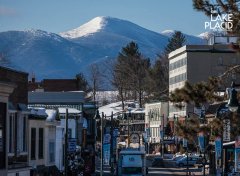 2. Lake Placid
Photo Credit: Mirror Lake Inn Resort and Spa
Another is the alpine town of Lake Placid in the Adirondacks at the Mirror Lake Inn Resort and Spa. Even in chilly late winter, we were able to warm up in their beautiful lodge-themed indoor pool and with special treatments in their spa – rated one the nation's best by Conde Nast Traveler, featuring sanctuaries with fireplaces, whirlpools and steam rooms. There were also a wealth of wonderful eating opportunities on location– including their homemade chocolate chip cookies – and fun activities just steps away in town, including shopping, dining, and even a toboggan run and dog sled ride on the frozen lake! Winter sports like skiing and bobsledding were available for those who desired a more vigorous weekend.